Family Literacy Night
November 11, 2022
About 20 students, parents, grandparents, and more participated in Family Literacy Night. Teachers read "The Rainbow Fish" and "Rainbow Fish to the Rescue" followed by fish-related reading activities, such as word finds and fishing for shapes. At the end of the evening, families got to take home free books!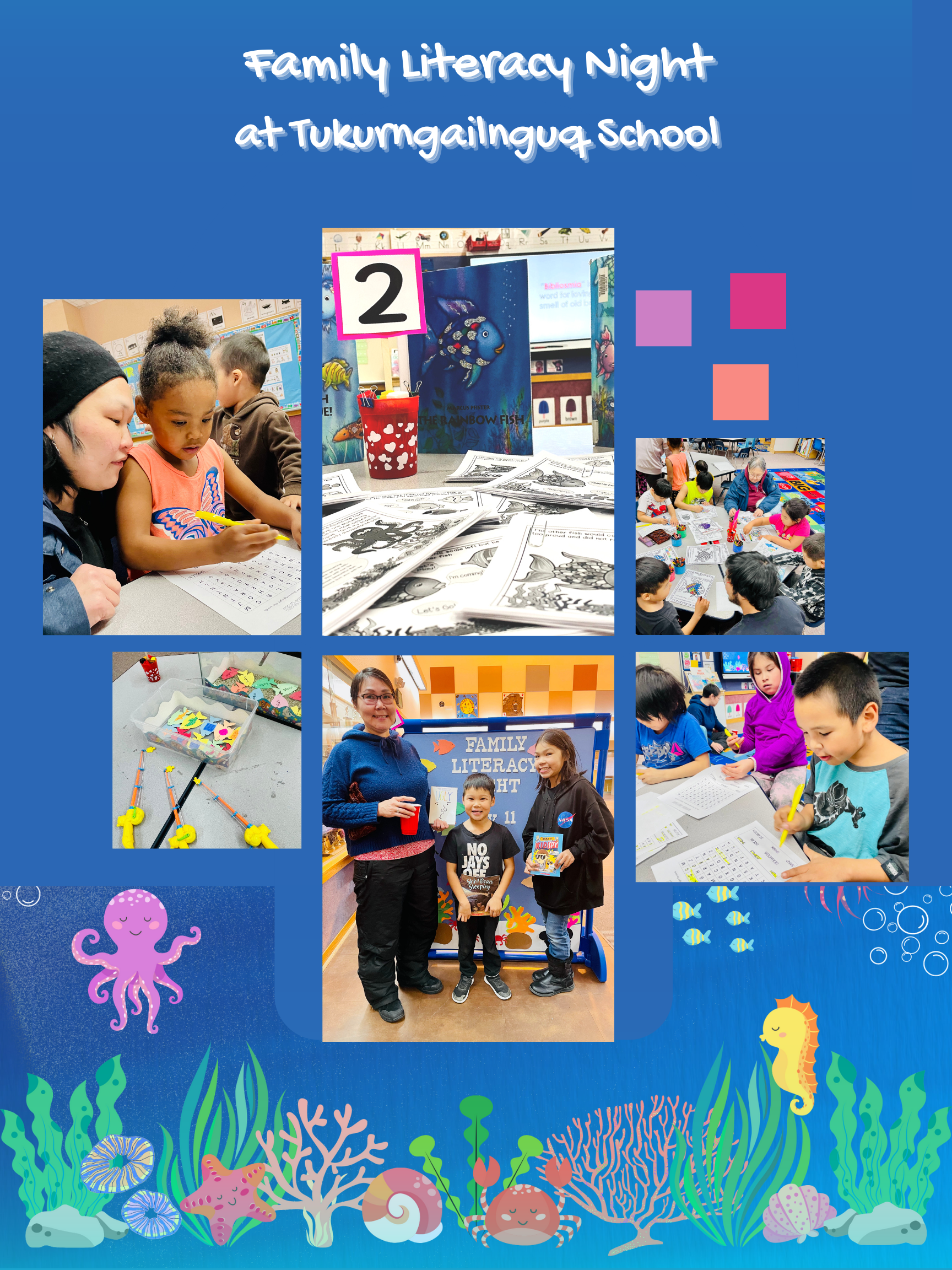 Engineering in Elementary
October 10-21, 2022
What is EiE?
Engineering in Elementary or EiE is a program of STEM (Science-Technology-Engineering-Math) that focuses on showcasing engineering projects and mindsets to children from K-6.
For two weeks, from October 10 to 21, Tukurngailnguq School hosted STEM Teacher Penny Gray from NACTEC. Ms. Gray came to lead two EIE project for our students.
For the first project, we built a wall. The second project was making water filters. The students designed and planned their projects and constructed them using trial and error. At the end of the projects, students and teachers got together and talked about what they learned and what they enjoyed about the two weeks.
STEM Family Night
August 29, 2022
What is STEM?
STEM stands for Science, Technology, Engineering, Math. STEM learning connects classroom learning to the real world. The focus includes communication, problem solving, and creativity. These are skills that will help students be successful in today's world no matter what their specific interests or career goals.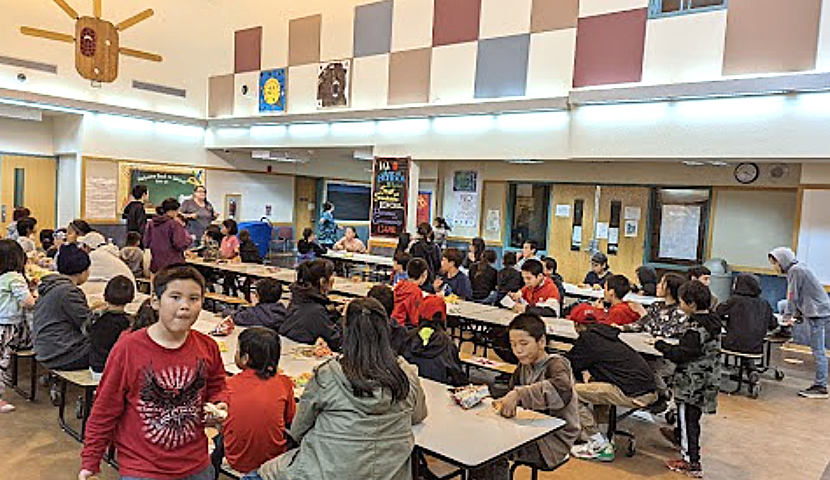 What an AWESOME turnout at Family STEM Night!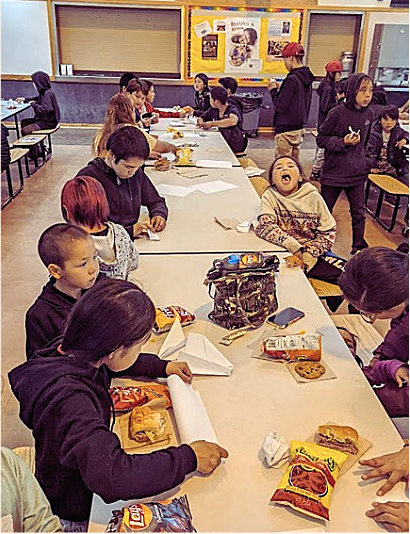 "Aagh! I'm just too excited about STEM!"
First grader John Pete shows off the perfect paper for his airplane.
The best STEM activities have a challenge or question for kids to investigate or solve. Starting STEM early and in a playful way is a great way to build a love for exploring, discovering, learning, and creating.
NACTEC STEM teacher, Penny Gray, visited Stebbins to hold a Family STEM Night for grades K-8 and their families and to introduce the Engineering is Elementary program - designed to inspire curiosity and bring learning to life. About 50 people showed up! The group talked, ate, laughed, and made paper airplanes to race in the halls. Now that's bringing learning to life!
Cross-Island Collaboration
August 19, 2022
2022 Educators Rising National Conference and Competition
Washington DC, June 24-27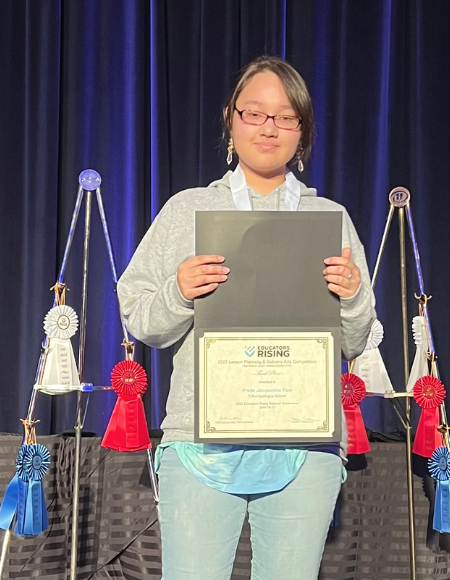 Freda Jacqueline Tom - 3RD PLACE: Lesson Planning and Delivery - Arts (Junior Varsity)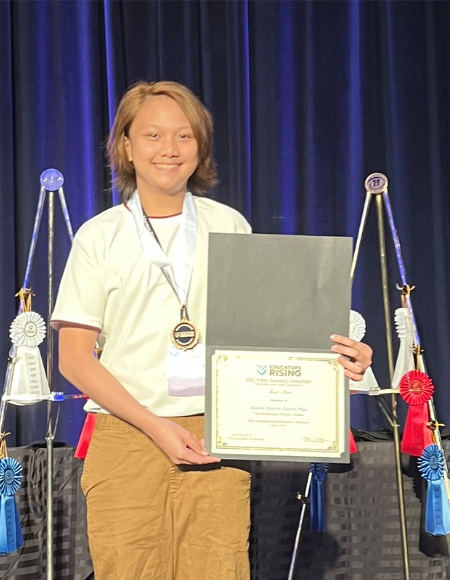 Blaine Stevon Paje - 3RD PLACE: Public Speaking (Junior Varsity)
Last June four students from Tukurngailnguq School - Emery Lockwood, Blaine Paje, McGrady Pete, and Freda Tom - qualified for the Educators Rising National Conference and Competition held at Washington DC!
Accompanied by Teacher Leader, Sisa Paje, the students had a wonderful chance to travel to new places, network with teachers and adults from across the country, and meet and compete with other future educators.
During the competition phase, TWO of our students made it to the TOP 3 in the nation! Congratulations to Freda and Blaine and to all the students who made the most of this precious opportunity.
Educators Rising Alaska
2022 Conference and Competition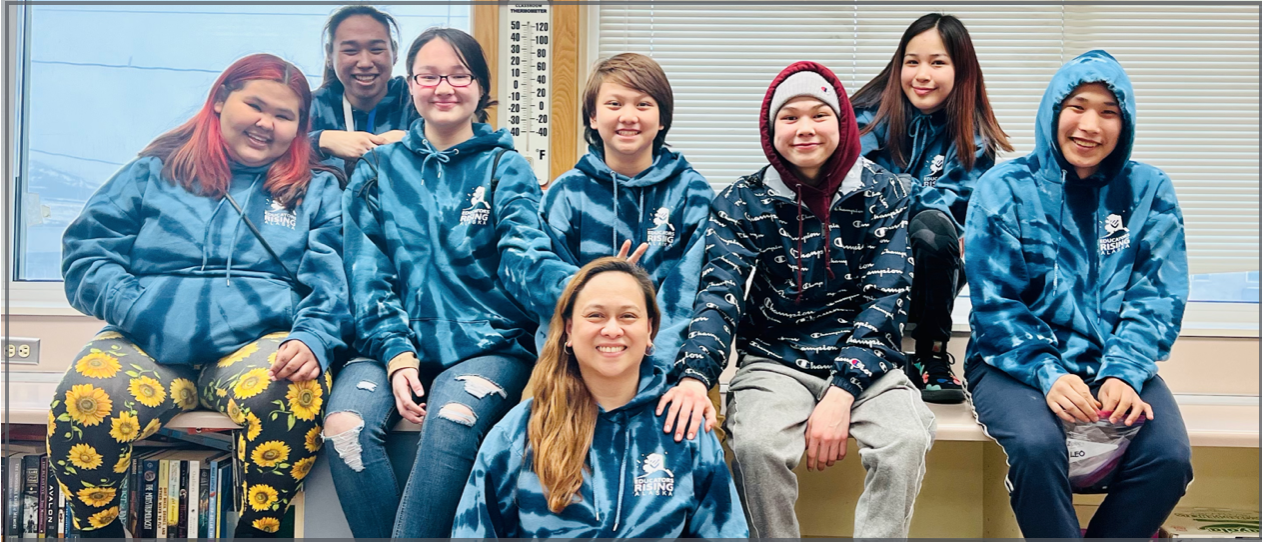 Students: Tamirah Pete, McGrady Pete, Freda Tom, Blaine Paje, Emery Lockwood, Sherece Acoman, Leo Mike. In front, Teacher Leader Sisa Paje. Not pictured Cameron Pete.
Educators Rising works to inspire students to serve their communities by entering the field of education. Each year during the Educators Rising Alaska State Convention students compete to develop and present projects related to teaching and education. This year our students' projects included the topics Children's Literature, Lesson Planning, Creative Lecture, Public Speaking, and Exploring Support Services Careers. Student projects are judged by a panel and students with the top presentations will be invited to the National Conference in June in Washington D.C.!
Blaine adds emphatic hand gestures to his presentation.
Juniors Sherece and Cameron put together presentations on Exploring Support Service Careers, while 8th grader Blaine engaged in Public Speaking. Freda and Emery worked on Lesson Planning, and McGrady developed a Creative Lecture aimed at HS classes. Leo and Tamirah wrote and illustrated a children's book for their project.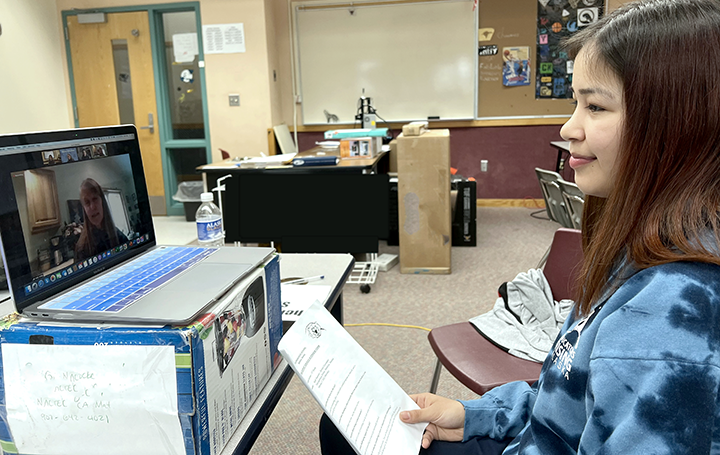 Sherece explains her presentation to one of the panelists.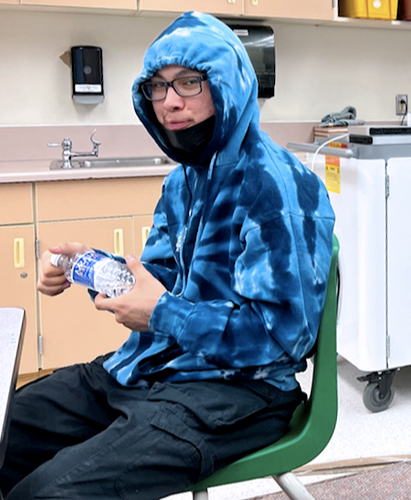 Cameron stays hydrated during the competition.
Students of the Quarter!
2nd Quarter 2021-22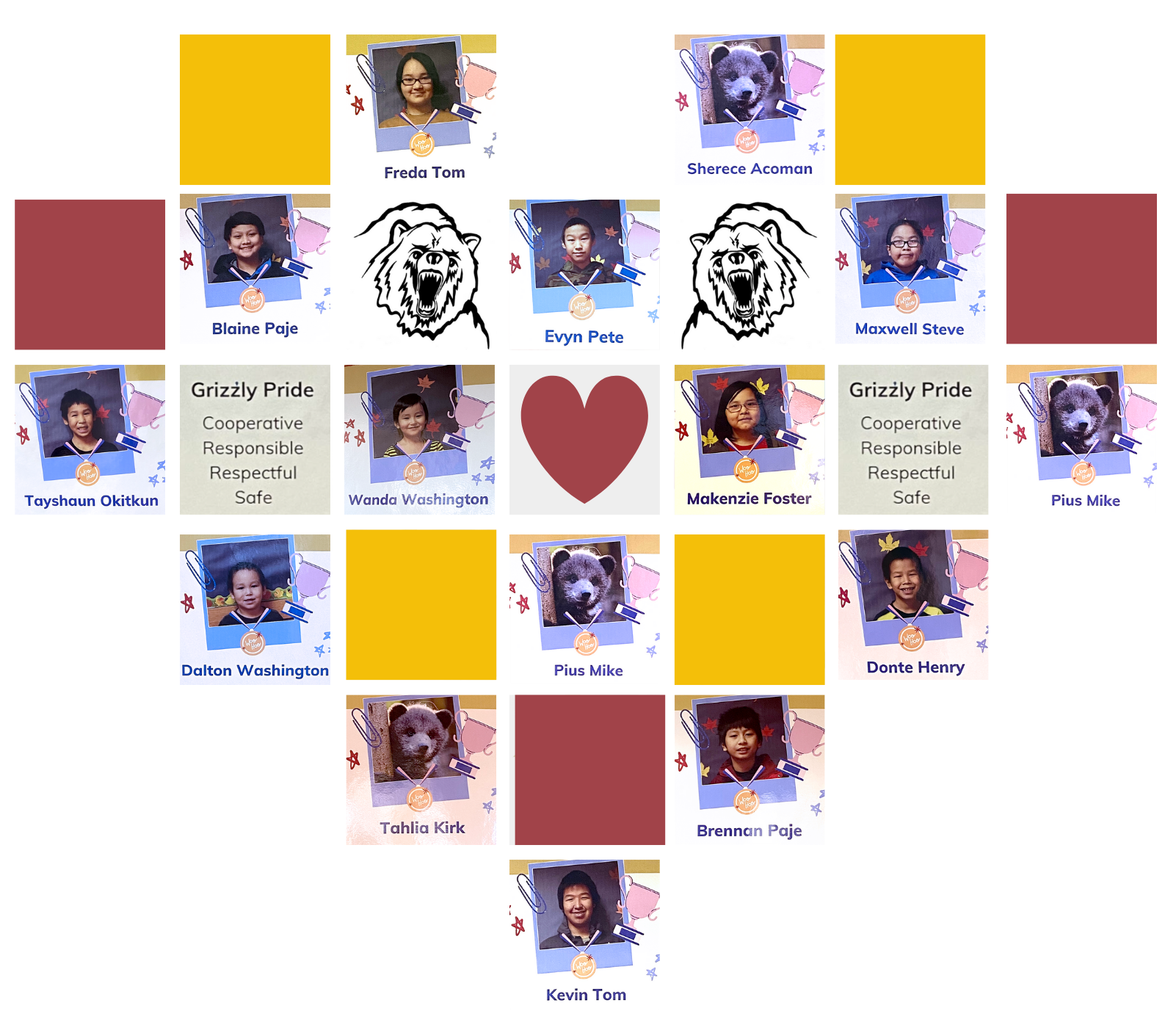 Ice Fishing
Mr. Larsen's and Mr. Leusch's Subsistence Class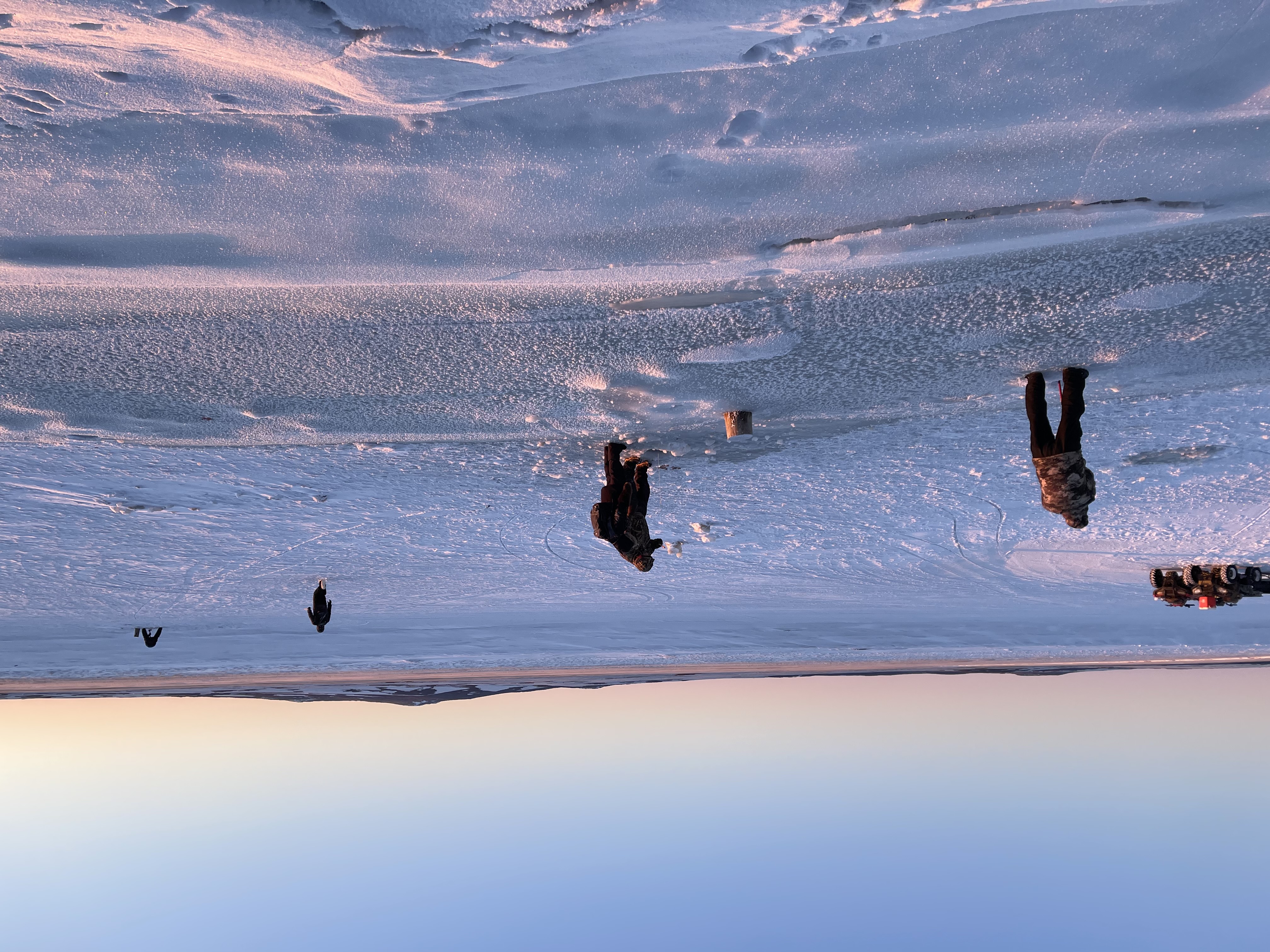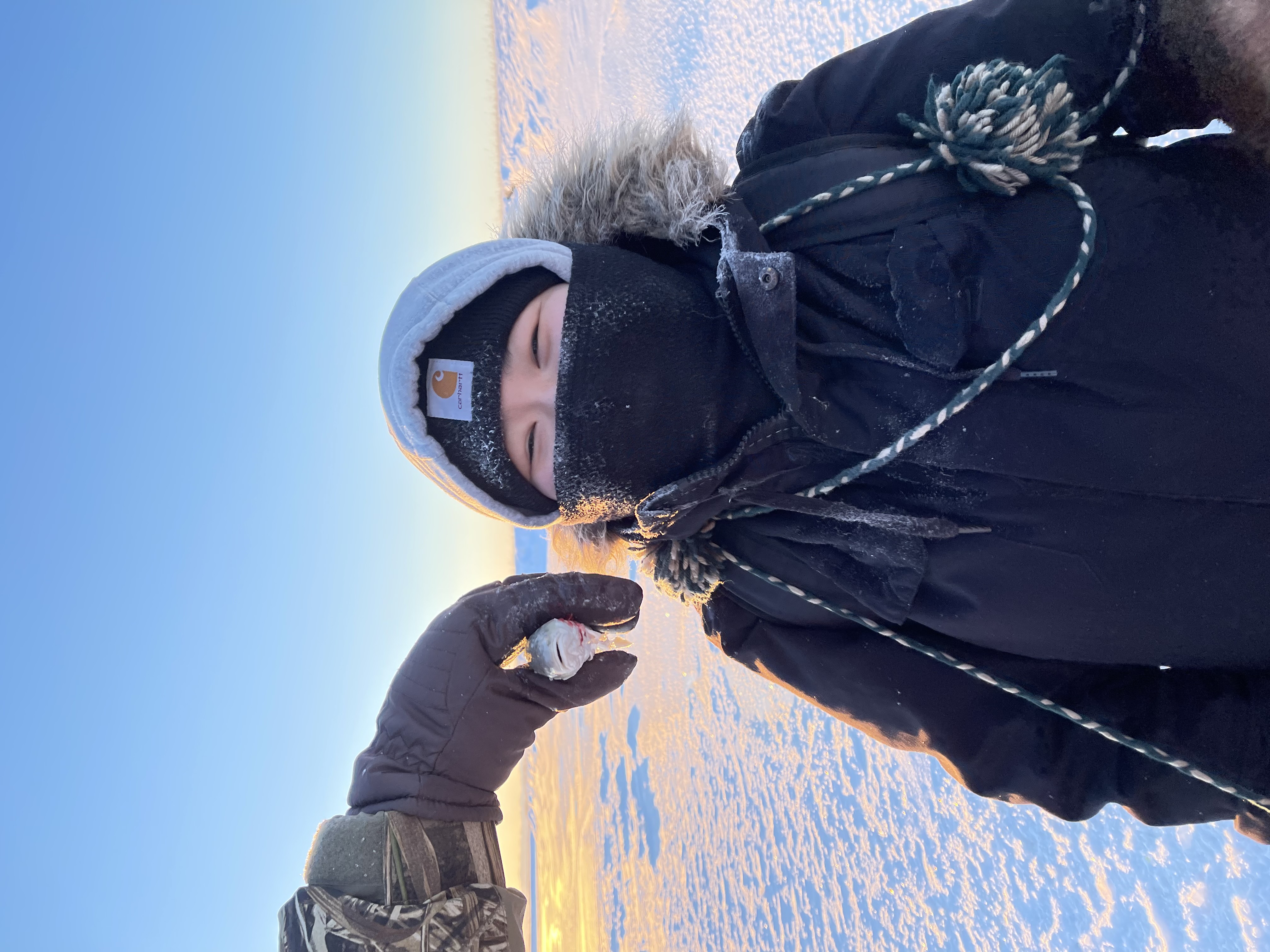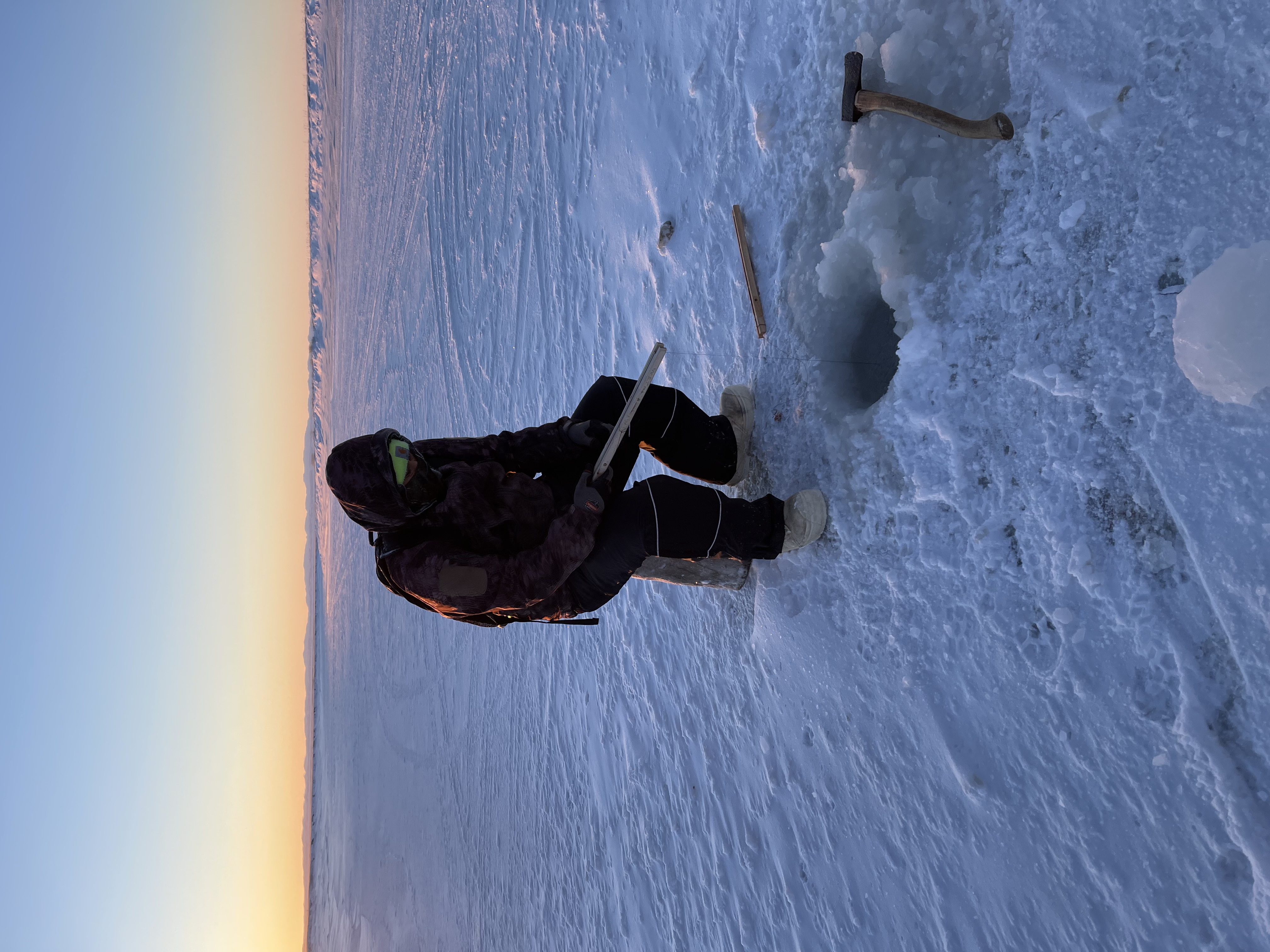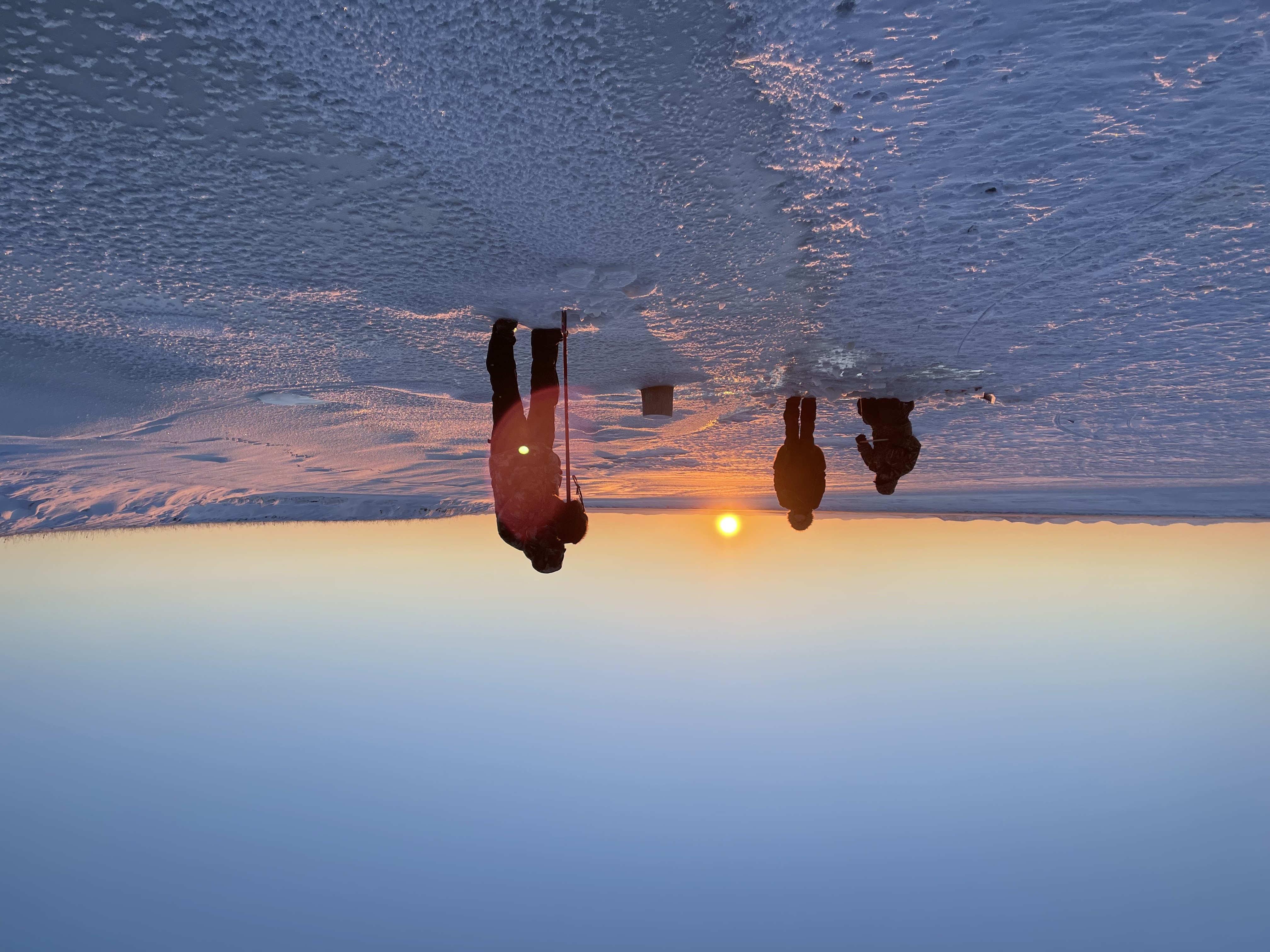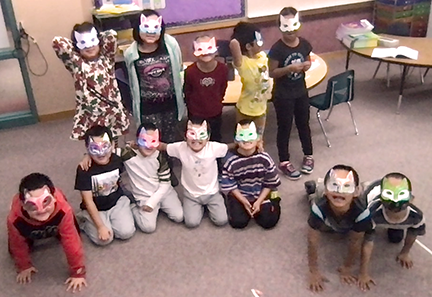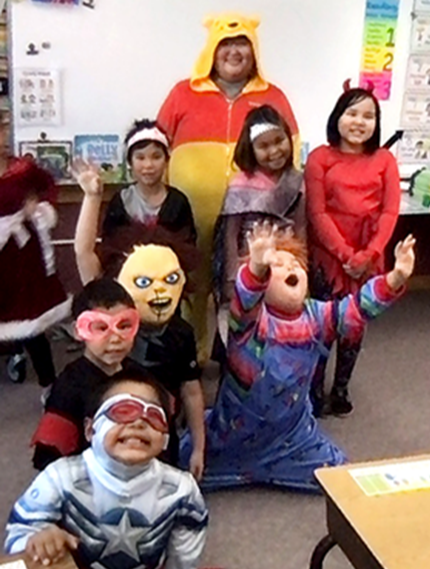 Elementary Schoolin' Around