Our power outage has been resolved. School will start at 10:00 this morning. Breakfast will be available. Thank you for your patience.

State testing begins tomorrow! These tips can help students succeed: Get a good night's rest; Come to school on time; Eat breakfast; Try your best.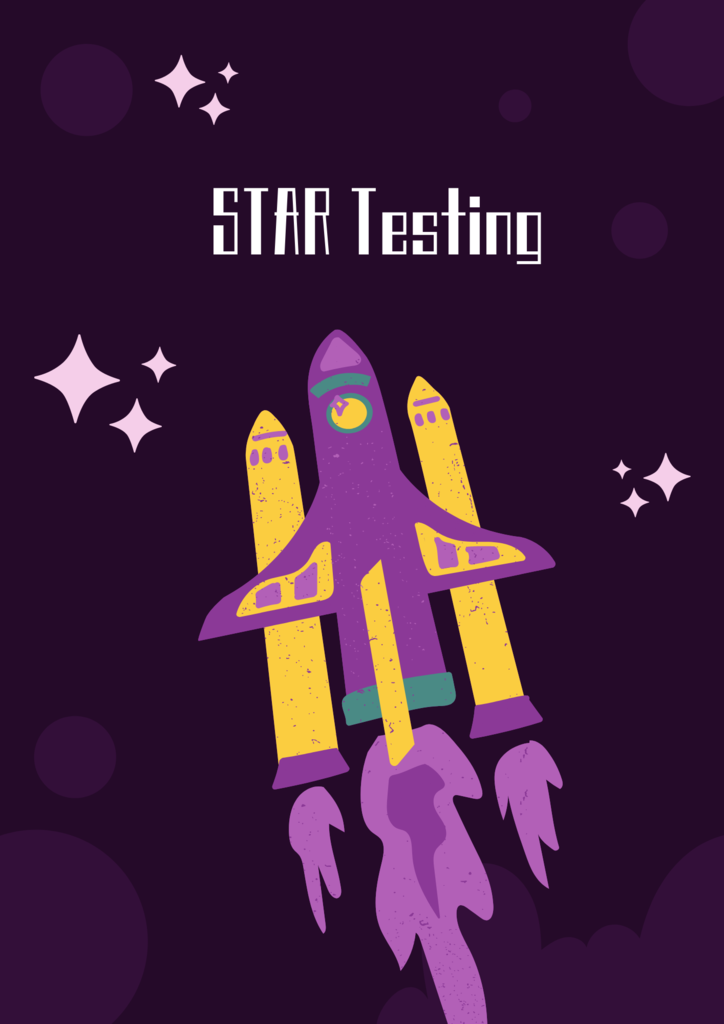 Join us tomorrow!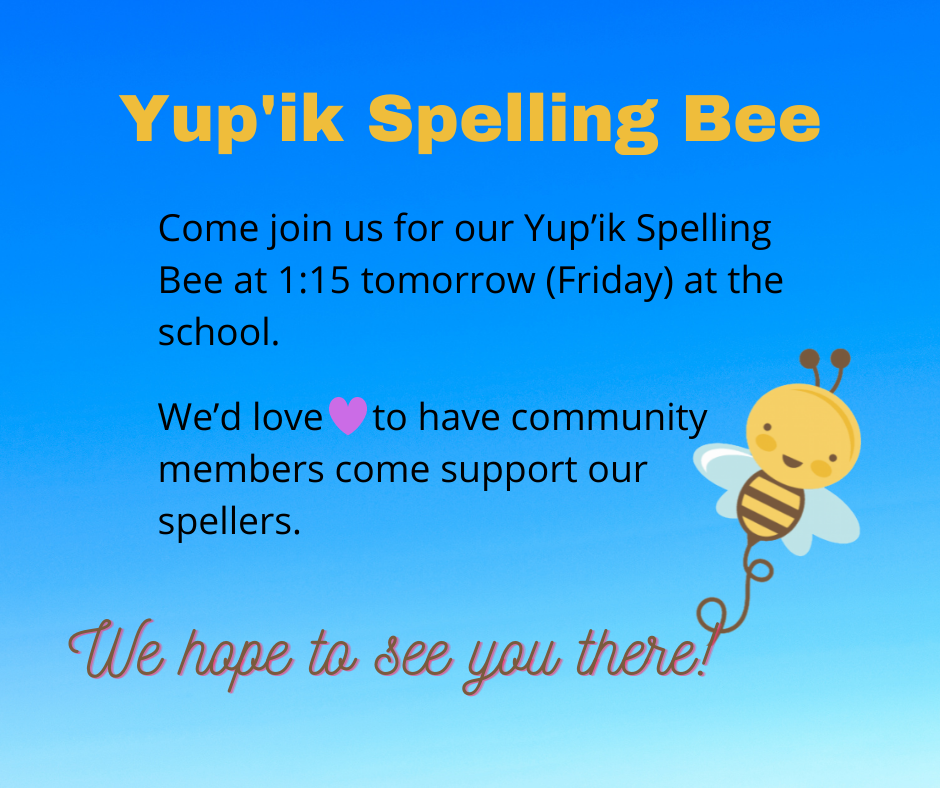 Gym will be closed tonight in response to vandalism at school.

NYO COACH NEEDED for this season. If you are interested, please contact AD Lisa Baguley at 934-3041 ASAP.

There will be open gym again starting tonight. Thank you to those who came forward so we could shorten the gym closure.

FAMILY MOVIE NIGHT! -- THIS FRIDAY, MARCH 18. First showing is at 5:30 p.m. for 4th grade and under with an adult. 2nd showing is at 7:30 p.m. for 5th grade and older. Bring the whole family to the early showing, or just bring the little ones and let the older kids go to the later showing.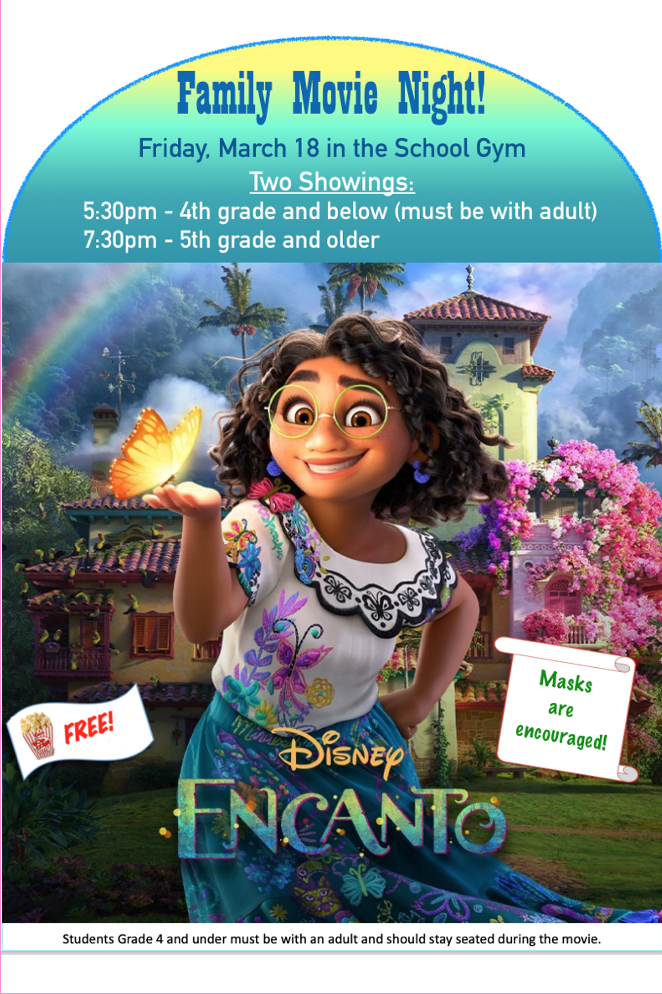 NO OPEN GYM. Friday night around midnight, vandals kicked in a window of the school's back door and broke into the school. If you have any information, please reach out to the school principal. Information that helps the investigation can result in the gym re-opening sooner.

SPRING BREAK 2022 -- Schedule for next week: Monday thru Wednesday, March 14, 15, 16 - No school; Thursday, March 17 - Teacher Work Day - No Students; Friday, March 18 - Staff Inservice - No Students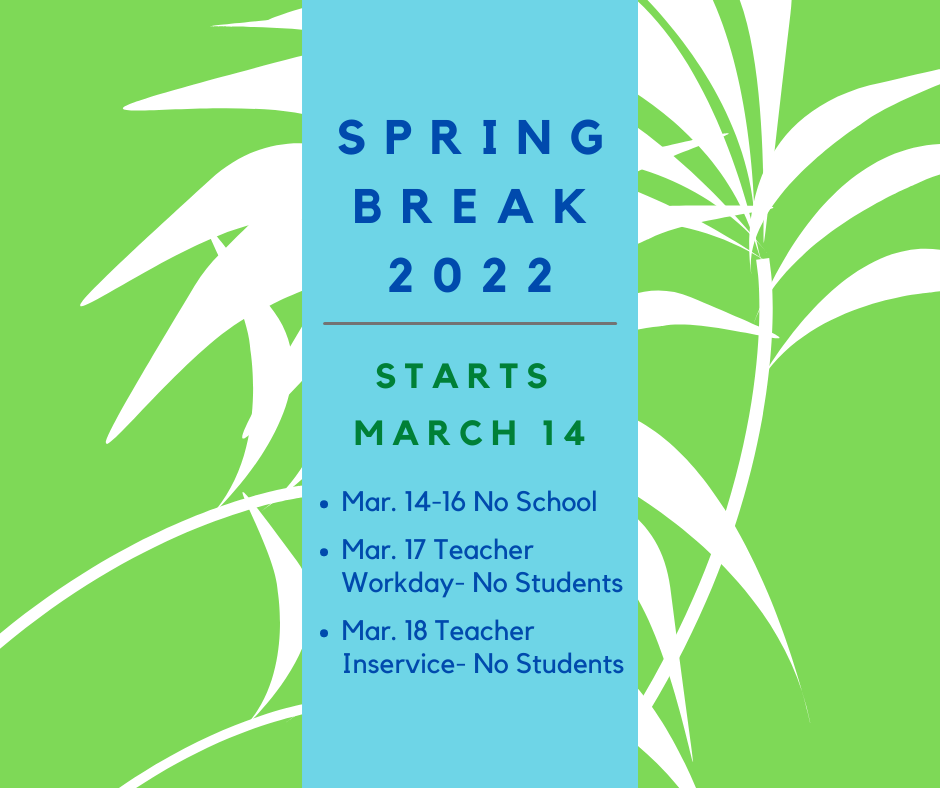 REMINDER – This is the last week of 3rd quarter. Grades are due by this Friday. Spring break next week!

SATURDAY SCHOOL REMINDER -- All grades have school tomorrow, March 5, to make up for COVID closure earlier in the school year. Breakfast is 8:30-8:50a. School starts at 9:00 and goes through lunch.

Congratulations Educators Rising Alaska Students! FOUR of our seven competitors made it into the top 5 in their category. The top 5 students in each category are eligible to go on to the National Conference in Washington DC this June. Blaine 1st, Freda 3rd, Emery 5th, and McGrady 5th are all eligible to represent Stebbins and the State of Alaska! Awesome job! ALL of our students worked hard and did a fantastic job developing their presentations. We are so proud of you!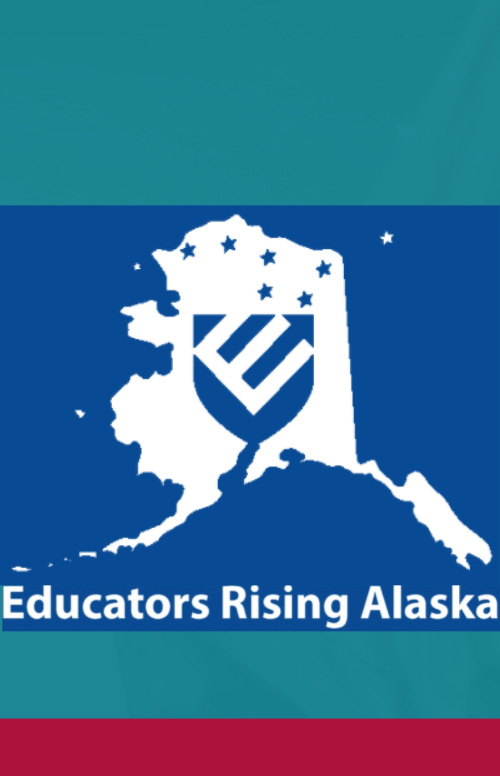 Good luck Grizzlies boys basketball team at the 2022 Region 1 Bering Sea 1A Basketball Championships! LIVE Streaming of the tournament starts at 9AM Thursday March 3 on Facebook:
https://www.facebook.com/ShishmarefSchool

Join us in celebrating the essential role women have played in American history.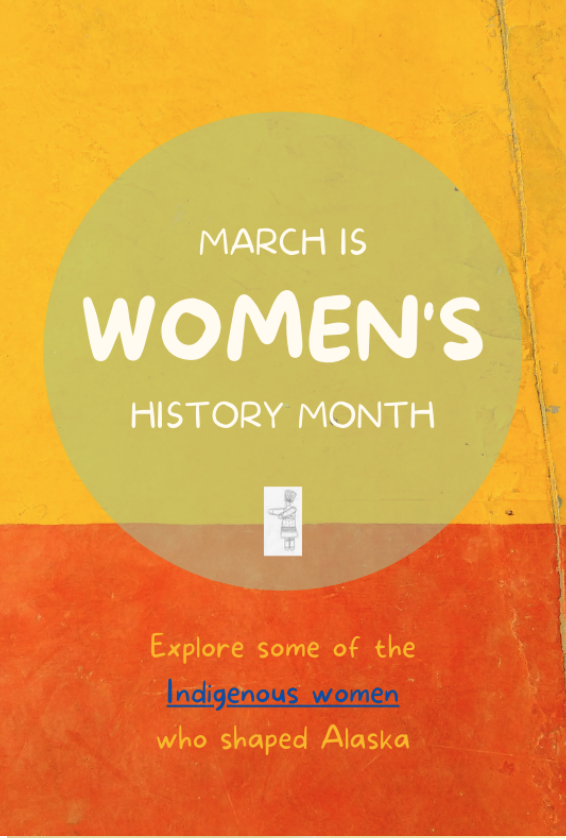 Congratulations to our Educators Rising students who competed this week! Way to stay strong and stand tall even when it's hard. "I turned bright red! laughed McGrady at his early nerves. "I was really nervous, Emery reflected, "but it turned out good. I did a really good job." The team will find out the results at an awards ceremony via Zoom on Thursday, March 3. Awesome work!

Educators Rising Alaska 2022 State Conference --- Join us this week in supporting the student representatives from Tukurngailnguq School! Educators Rising works to inspire students to serve their communities by entering the field of education. For this competition, each student will give a presentation on one education-related topic to a group of panelists. This Thursday, 2/24, Emery Lockwood and Freda Tom will present. On Friday, Sherece Acoman, Leo Mike, Blaine Paje, Cameron Pete, and McGrady Pete will have their turns. The topics include Children's Literature, Lesson Planning, Creative Lecture, Public Speaking, and Exploring Support Services Careers. These future leaders have worked very hard to put their presentations together. Help us wish our brave and amazing students great success in delivering their presentations!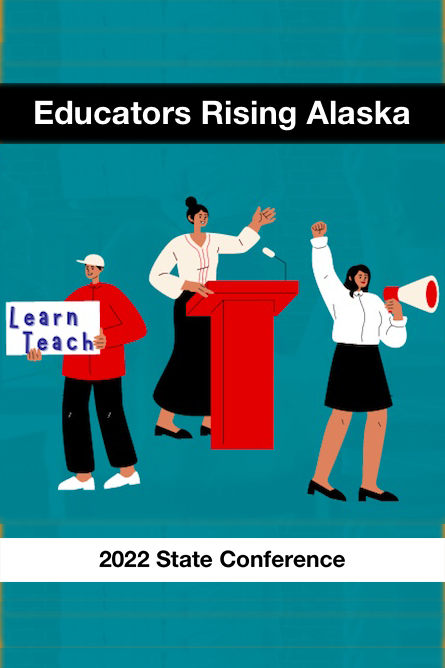 Students return to school tomorrow, Tuesday, Feb. 22. Doors open for breakfast at 8:20am. Please remember to get a good night's sleep tonight and wear a mask tomorrow. We're excited to see everyone!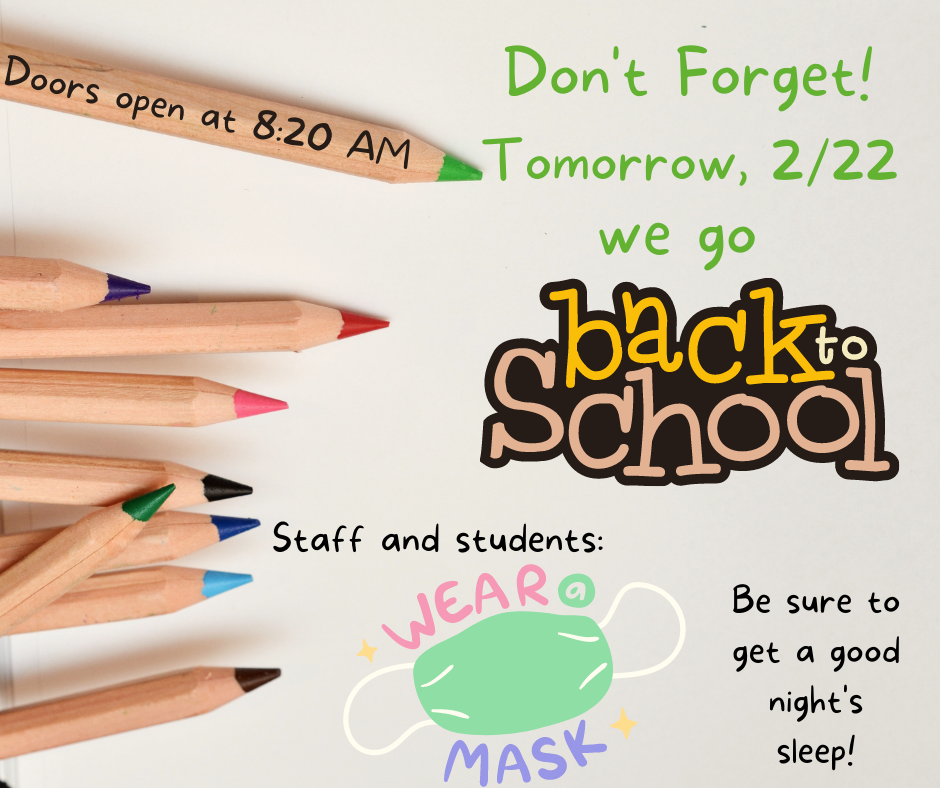 Survey Window Closing Soon! Families, have you taken this year's School Climate & Connectedness Survey? Drop by during school hours to complete the survey OR go to:
https://surveys.panoramaed.com/aasb/70120family
on your online device. We want to know what you think about your child's school. Your input, along with students and staff, will help us identify what we are doing well and what we need to work on. Your responses are anonymous and confidential. Our goal is family member per student in school to take the survey. This can be a parent/guardian, grandparent, aunt/uncle, foster parent, other family member. Thank you!

Happy Valentine's Day to the Stebbins community from the staff at Tukurngailnguq School!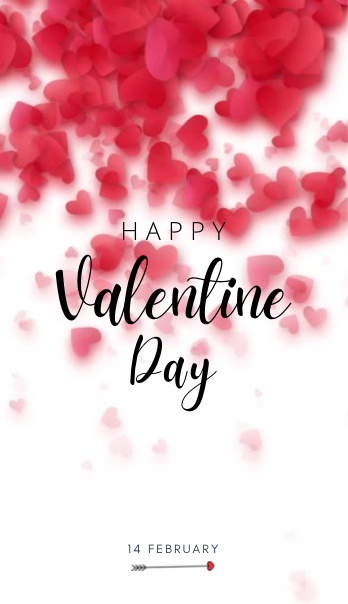 A big "Thank you" to those who joined us for Parent Teacher Conferences Wednesday evening. We appreciate you taking the time. If you weren't able to make it, don't hesitate to reach out to us.